Non-Profit Spotlight: Clubhouse to College/Career Pathways to Success
Our RMCRE partners are heavily involved in their communities and seek to make a difference in so many people's lives. They sit on boards for nonprofits and financially contribute to organizations that make an impact.
The Gold Crown Foundation is one such organization. Founded in 1986 by former Denver Nuggets Player Bill Hanzlik, and Denver business leader, Ray Baker, Gold Crown Foundation (GCF) offers boys and girls basketball, volleyball, golf and enrichment programs to more than 15,000 youth annually. GCF offers camps, clinics, leagues and tournaments for 6 – 20 year olds in Colorado and surrounding states.
One of the growing programs within the Gold Grown Foundation is "Clubhouse to College (C2C) Career Pathways to Success." The C2C Pathways to Success program provides selected youth the opportunity to focus on a specific area of technology (e.g., web development, 3D design, video production and  graphic design), to develop their workforce readiness skills and gain real-world work experience through job shadowing and a paid internship placement. Staff guides the participants through the 12-month program providing college and career guidance.  This program is offered free of charge to Gold Crown Clubhouse members and interested young adults, 16-20 years of age.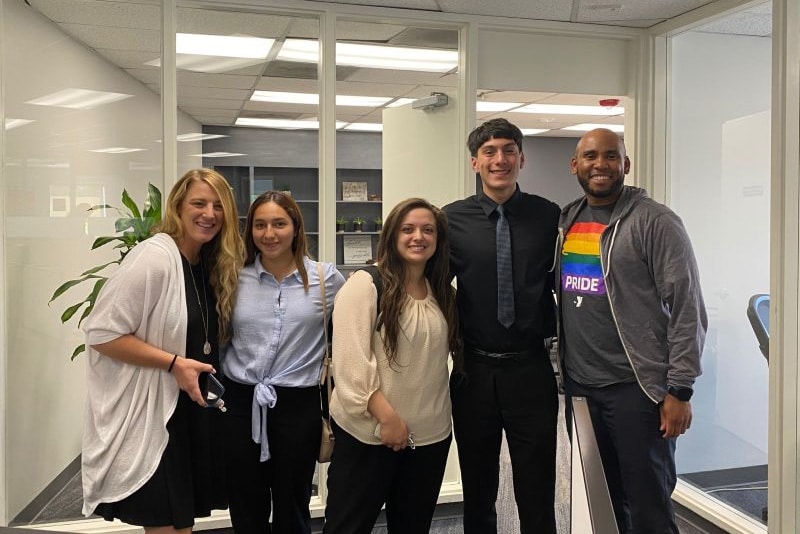 Support Clubhouse to College (C2C)Program
There are many ways we can support this program, which is currently located in Denver:
Guest speak, host a field trip, or support a skill building workshop
Support a team of youth as a Job Shadowing Partner
Give youth the opportunity to gain real-world work experience as a Summer Internship Partner
Sponsor a young person's paid summer internship
Sponsor program supplies, meals, transportation, professional clothing
Mentor a young person to help them navigate a professional workplace
And consider contributing towards their new scholarship program! Last year they gave 17 students $1,000 towards their college tuition. Reach out to them if interested.